Invoice Workflow
Taxnexus Invoice Workflow
Important Invoice Formatting Requirements
The invoice must be prepared in a "posting-ready" format. It must be fully normalized in terms of discounts or any other pre-posting transformations. Line item prices must be specified in units, quantity, unit price and Taxnexus Codes.
Recommended Invoice Workflow
Taxnexus API offers two endpoints for invoice ingest.
POST ops/taxes/invoices
POST ops/invoices
The difference is how tax data is returned to the API consumer.
This illustration shows how to use the POST ops/taxes/invoices endpoint to process a new invoice and get back the tax determination in the fastest way possible.
Prepare invoice
POST ops/taxes/invoices
Unmarshal response into an API consumer array for further processing
Store tax summaries or tax detail items with invoice
Render the presentation of the final invoice in a bill or receipt format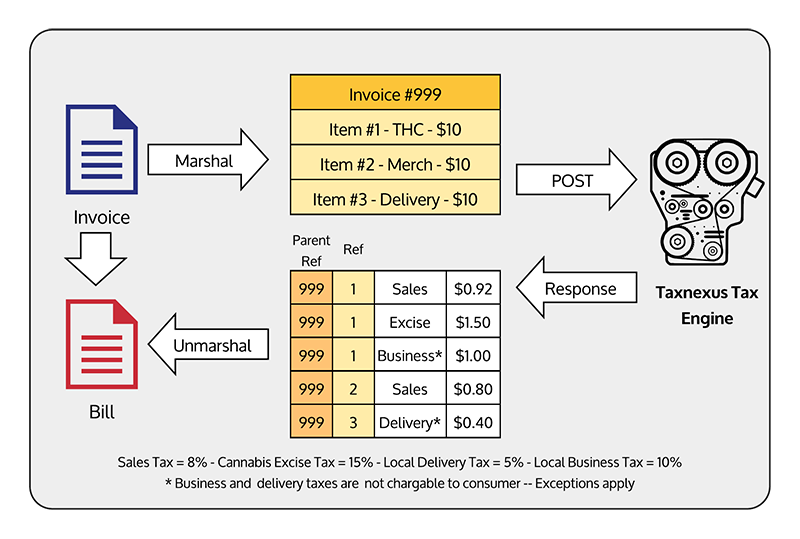 That last step, which we call bill presentment, can be a little tricky because the API consumer must aggregate the tax transactions and present them on final bill.
To make presentment a little easier, API consumers can use the POST ops/invoices to get back a copy of the origninal invoice plus a handy Totals data structure that has useful items like SalesTax and CannabisTax.