Welcome
Taxnexus API is an e-commerce tool for developers working with legal cannabis transactions. We give you access to a sophisticated geo-tax database starting with one, simple REST API function.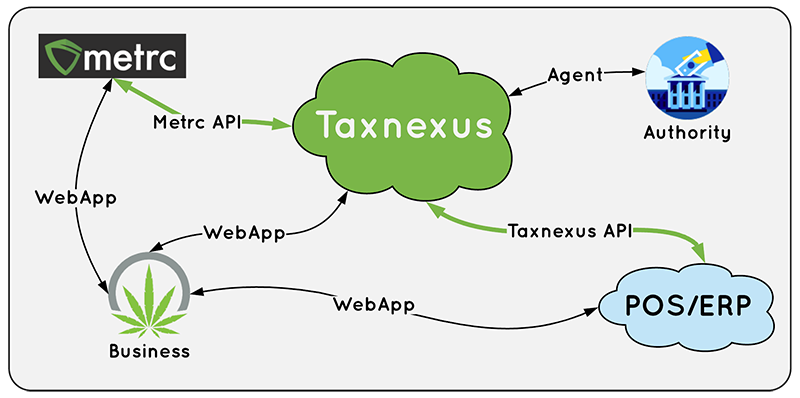 Join with Taxnexus to conserve your resources and deal with your tax problem as an expense, instead of investing in your own tax database!
Ready to get going? Sign up for a developer account or give us a call at +1-510-679-1900.
Use Taxnexus API in your Server or SPA
Taxnexus API solves the problem of tax determination when checking out a shopping cart. Our APIs are used in server applications and are CORS-compliant for direct use by Javascript applications.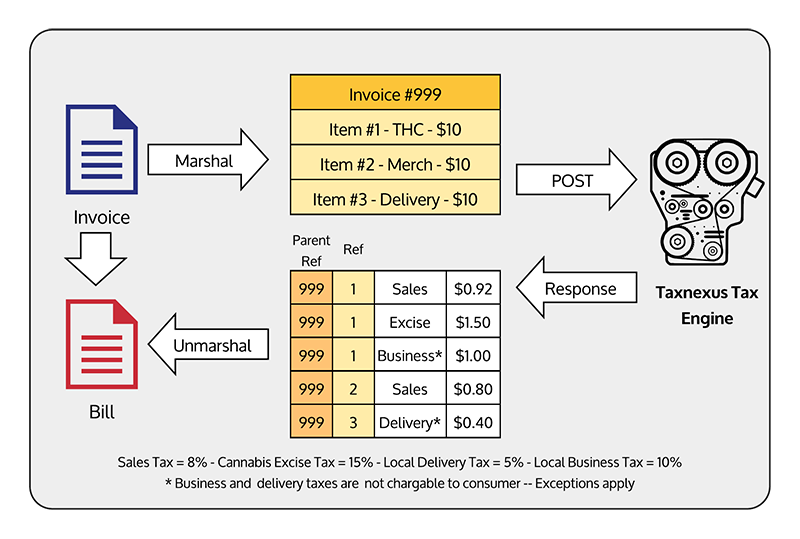 Transactions sent to Taxnexus are in standard business object format:
Invoice
Cash Receipt
Order
Purchase Order
To gain access to our full documentation and sandbox API access sign up today!
We Do More Than Just Tax Rates
We go beyond tax reporting. Our system automatically produces quarterly tax returns, and we work as the official tax agent for the cannabis business owner.
All this translates into our value proposition for you, the software maker, that Taxnexus relieves you of significant software maintenance, tax database upkeep, and tax accountancy responsibilities.
Use Taxnexus to Make Money
Taxnexus loves the idea of channel partners who will receive payments from Taxnexus in exchange for our new partner promoting Taxnexus to their customers.
We have several ways for our API and channel partners to gain both a technical and financial benefit from working with Taxnexus.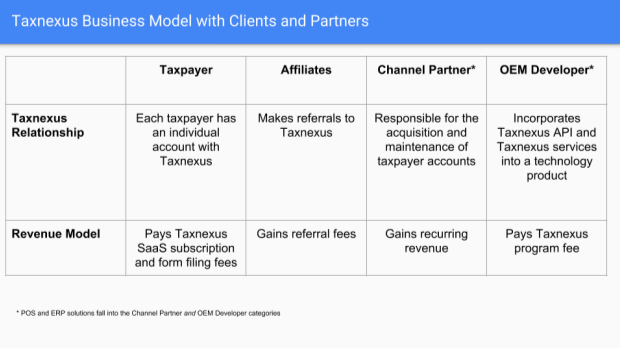 Sign Up Today
New Taxnexus developers get free, instant access to our documentation site, including access to our OpenAPI (aka swagger) documentation and schema files, plus API keys to access a sample tenant.
Qualified develpers will have a private sandbox provisioned. Be sure to let us know some details about your project so we can help you get the most out of Taxnexus API.